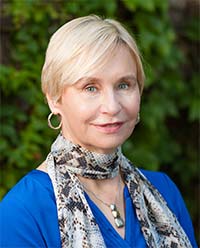 Organizational Psychologist
Creating Insight, Inspiring Leaders
Mary has a passion for working with senior leaders on their journey toward greater professional achievement and personal insight. Learning about self is life-long and Mary offers a variety of tools to gain greater self-awareness. She helps individuals enhance their interpersonal, team and leadership skills. As clients better understand their strengths, passions, and opportunities, they are able to make lasting changes in order to achieve success in their professional lives and greater satisfaction in their personal lives.
Mary has expertise as both an executive leader and an external consultant. Her experience an Executive Committee member provides her with valuable perspective on the challenges in the organizational world. Her approach is direct, genuine, and supportive. She is able to include a variety of assessment tools, as appropriate.
Her experience in for-profit and not-for-profit settings covers a broad range of industries, including healthcare, retail, the arts, consumer, marketing, financial services, education, and professional services.
Mary enjoys working with leaders at different stages in their career including CEO's, Presidents; Directors, and managers across a variety of industries.
Executive Vice President, Human Resources, RBC Dain Rauscher
Vice President, Human Resources Manager, US Bancorp/First Bank
Management Development Consultant, Wells Fargo/Norwest
Staff Psychologist, Martin-McAllister Consulting Psychologists, Inc
Ameriprise, Cargill, Ceridian, Dorsey Law, Ecumen, ECMC, Fairview, First Command, Guthrie Theater, Health Partners, Marketing Architects, Medtronic, MoneyGram, Pearson, RBC Dain Rauscher, Sleep Number, SUPERVALU, Target, U MN Medical School, VOA-MN, Wells Fargo
Ph.D. in Educational Psychology, University of MN
B.A. in Psychology, University of MN, Summa cum Laude, Phi Beta Kappa
Licensed Psychologist, State of Minnesota
Certified Enneagram instructor in the Oral Tradition with Helen Palmer
Certified STOTT Pilates Mat Instructor