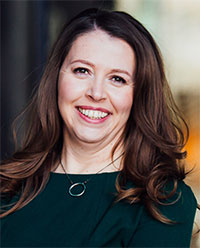 Leadership Development Consultant
Developing Resilient Leaders
Naomi is a human behavior and systems change expert. She is a consultant and advisor to leaders and organizations who want to develop high-performing, brave and resilient leaders. Naomi works across multiple sectors and industries, advising clients on their most critical concerns related to people, culture, and leadership.
When a human behavior expert joins a team the result is improvement in communication, connectedness within teams, and an increased effectiveness in meeting business objectives. For over a decade, Naomi has been an expert collaborator with people as they work through complex issues in their personal and professional lives.
Her clients gain insights into their strengths, growth opportunities, and underlying behaviors that may create barriers to advancement. Individuals and teams develop effective interpersonal dynamics, maximize individual and team effectiveness, and flourish in the midst of complex challenges.
Naomi's background in psychology coupled with her applied experience, give her valuable instinct and insight into developing people, leaders, and organizations to perform at their best.
Private Practice, Narrative Psychotherapy, Guild Inc., Headway Emotional Health Services, Loma Linda University Medical Center, Loma Linda University, St. Mary's University of Minnesota, University of Minnesota Student Counseling Services
Ph.D. Family Studies, Loma Linda University
M.A. Counseling Psychology, St. Mary's University of Minnesota
B.A. Communications, Northwestern College
The Daring Way™, an empirically based learning process based on the work of Dr. Brené Brown
The Leadership Circle™, an empirically based 360º leadership assessment based on the work of Bob Anderson